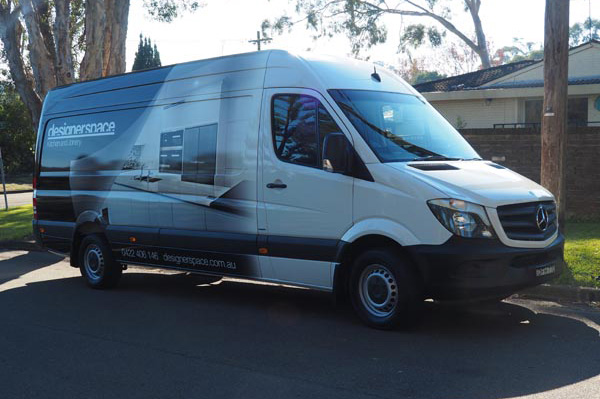 Mobile Design Studio
A new innovative way to help with colour, material and hardware choices. Our custom built design studio can come to your home or office. With a spacious layout equiped with large range of samples, computer with the latest kitchen design software. Client can see there new kitchen design take shape at there location.
Call us to book an onsite visit.